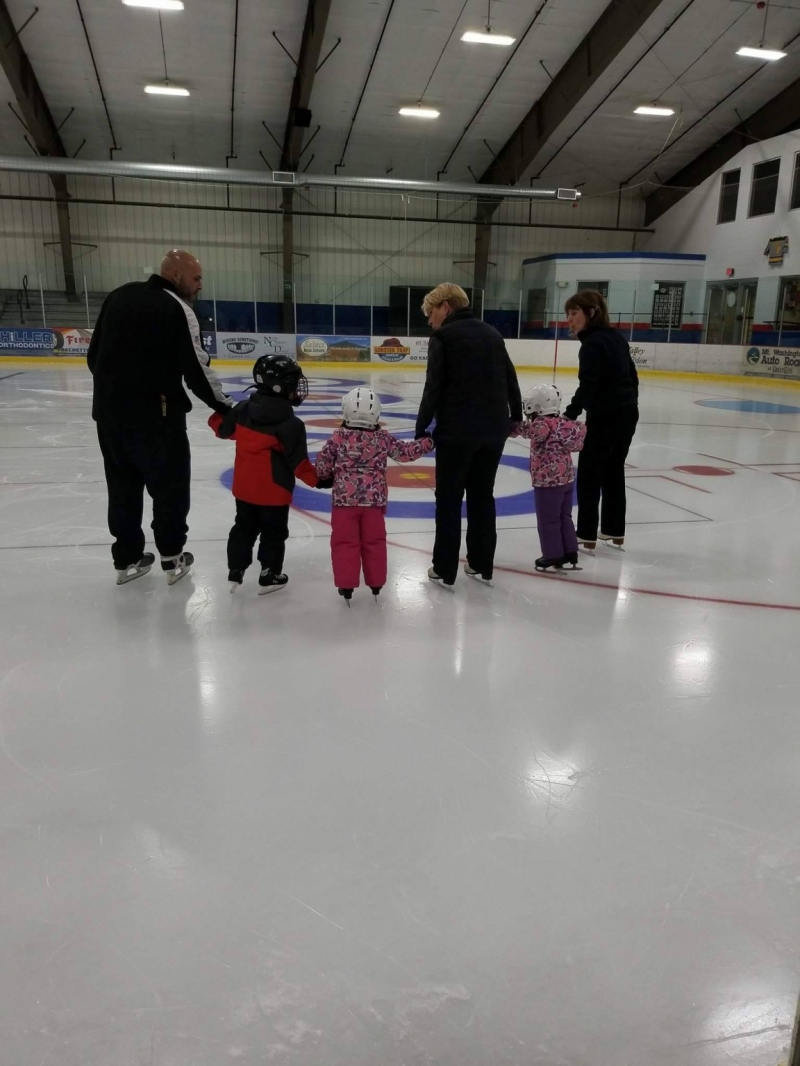 Sunday Spring Classes
with Monica Nicoll
$16000
Eight weeks of Learn to Skate, Skate for Hockey, Basic Skating and Freestyle Figure Skating classes are being offered for all abilities for children age 3* through adult and are being presented by Mt. Washington Valley Skating Club, an official club of the US Figure Skating Association.
Classes include 20 minutes of instruction and 40 minutes of free skate time, from 5-6 pm Sundays beginning Feb. 25.
Please note that there will be a $16 (once per year) member registration payable on the first day of class unless you paid it earlier this year.
(*The age of children ready to learn skating varies; children must be at least 3 to participate in skating classes and must be able to stand on ice, listen to instructors and be able to progress to move around ice after first few lessons without crate.)
Warm loose clothing is recommended; Helmets are required for children and anyone in Learn to Skate or Basic Skating programs. Protective halos or hats are encouraged for everyone else.
No one (including parents) are allowed in the hockey boxes or on ice unless they are enrolled in the program and have skates on.
Feb

25th

,

2018

Sun

for

8 weeks
Mt. Washington Valley Skating Club
87 West Main St.
Conway, NH 03813 Get directions